ARTHROXON PLUS
Joint Maintenance Support
8 Component Formula
ARTHROXON PLUS is a complex joint maintenance support formula based on our 8 component matrix that includes more unique ingredients in addition to the most common ones. NEM® (Natural Eggshell Membrane) has been studied for use in these types of formulas. The eggshell membrane is a natural source of combined Glucosamine, Chondroitin and Hyaluronic Acid. ARTHROXON PLUS also contains the preferred Type II Collagen, plus we directly added the well-known and popular Chondroitin, Glucosamine and MSM. The product is fortified with Vitamin C and Manganese. Manganese helps with the normal formation of connective tissue and the maintenance of normal bones!* Vitamin C contributes to collagen formation for the normal function of cartilages, blood vessels, gums, teeth and skin*.
*These statements have been scientifically proven by the European Food Safety Authority (EFSA) and authorized by the European Commission (EC).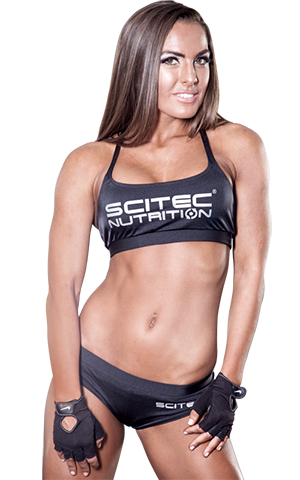 Simon Szimonetta
Fitness Model, IFBB Bikini Fitness World Cup 2013 1st place, Superbody 2013 Bikini Fitness 1st place
Team Scitec
Directions
Take 5 capsules daily with a meal. Use this product in conjunction with food as part of a healthy, balanced diet, not as a substitute for such.