New look - same mission!
---
---
Scitec Nutrition has always been an innovative brand. We have been in the market for 25 years and we are proudly say that we have been among the first to introduce many new supplements to the market.
However, it's not just what's inside that counts, but also what's on the outside, so we felt it necessary to update the packaging of Scitec Nutrition products to reflect the progressive approach that Scitec Nutrition has always had.
The new design is cleaner, more modern. All packaging features the Scitec trademark letter "O" in the form of logo arrows. We've introduced a new font and changed the way we label flavours and product features. Product names have been given a silver outline, and we have also introduced multi-language labels that can be fold out at the back, thus they stand their ground in all countries where Scitec is represented.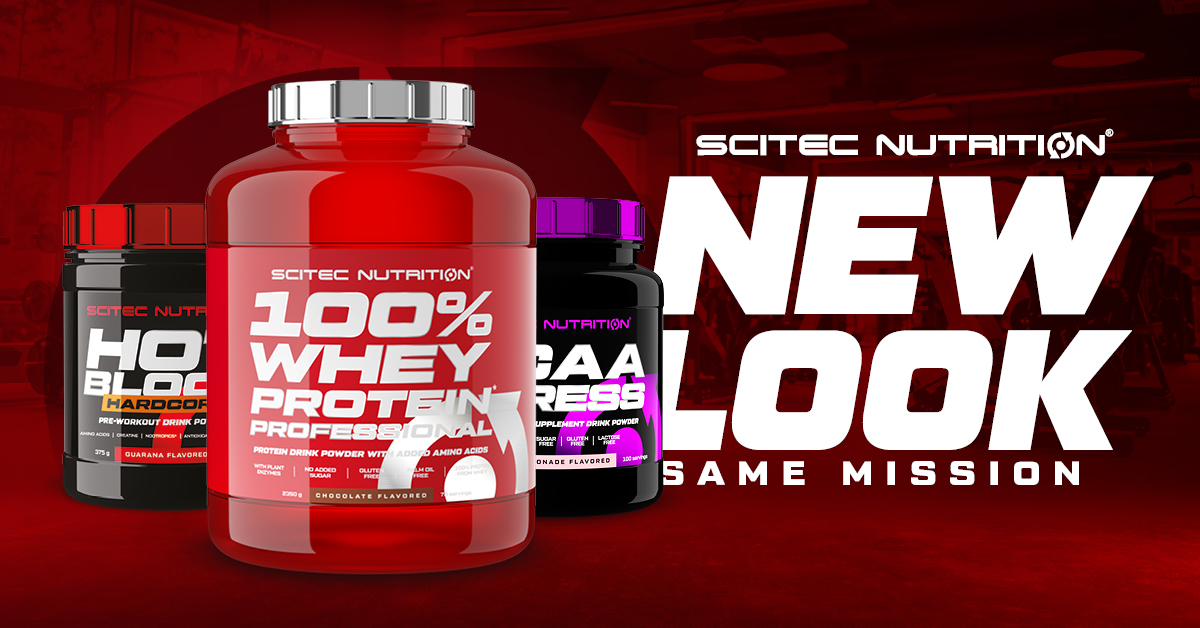 What hasn't changed is the correct and comprehensive ingredient labelling - complying with all European Union regulations and, not least, the expectations of the discerning consumer.
In addition to the renewed look, there are of course new products in the Scitec Nutrition portfolio, as well as old, but also renewed and improved formulations. In addition to new or increased levels of active ingredients, several of our products are now available in gluten-free form.
So the look will change, but our mission remains the same - to make a positive difference in the lives of our customers as a brand with 25 years of history, but still being innovative and forward thinking!